On Saturday, Mets bloggers and fans will be gathering at Donovan's Pub in Woodside, Queens for the first ever live
Mazzy Awards
. The Mazzys, invented by those scamps over at
MetsPolice.com
, started as a virtual awards show which existed entirely on their blog. This year however, the event is going live because the only thing bloggers like more than patting themselves on the back is being able to drink while doing it.
The Apple has been nominated in three categories, Best Writer, Best Looking and Fan of the Year.
I don't expect to take home any hardware.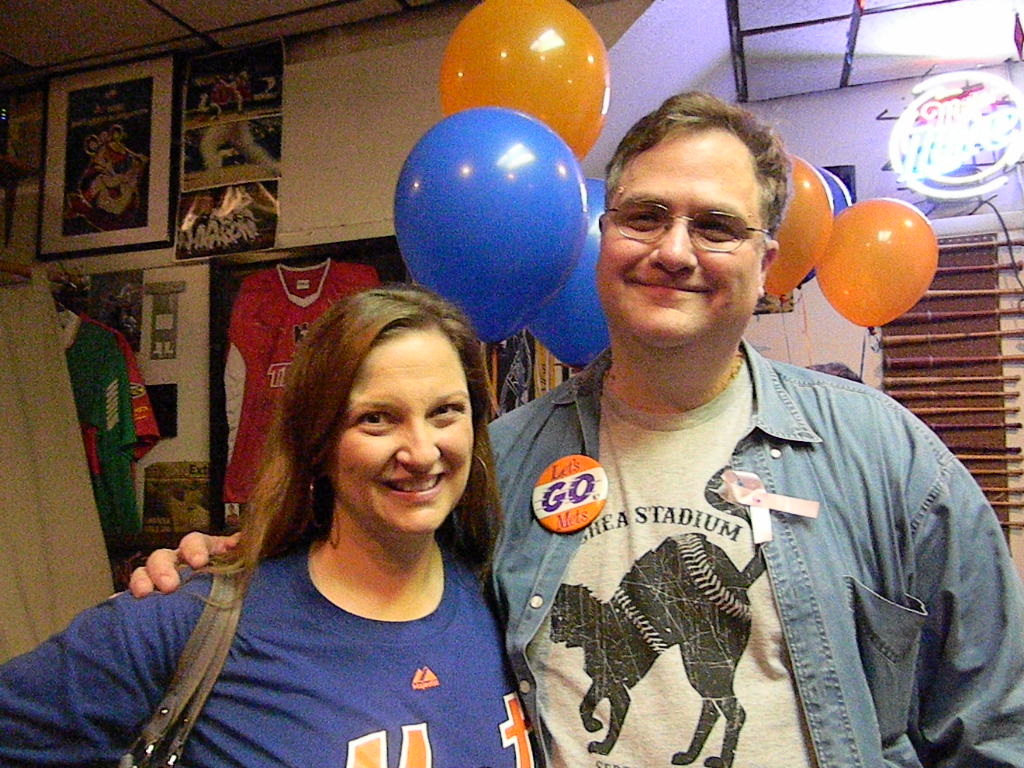 My competition for best writer consists of Greg Prince and a bunch of people whose names I stopped reading after reading the words Greg Prince. If you aren't familiar with Greg Prince I'll explain it like this: Greg's writing is so good that whenever I read one of his posts I feel so ashamed of my own writing that I descend into a shame spiral that ends in Haagen Dazs or White Castle...sometimes both.
Best Looking? Forget about it. That title has belonged to Kerel Cooper for years. Add
Kelly Lake
into the mix and my odds of winning drop even more.
So how about Fan of The Year? I might have a shot at this if I wasn't up against Captain T-shirt,
Darren Meenan
. The man has spent the last year printing t-shirts, tickets and money. It's not like I redesigned the left field wall or anything...oh wait I did! Maybe I've got a puncher's chance.
In any event these tongue in cheek "awards" are really an excuse for Mets fans to shake off the winter doldrums and talk a little baseball while the players are off golfing.
The party starts at 5PM this Saturday night at Donovan's Pub in Woodside. Here's a link to the
Facebook event page.
I hope some of you can make it there to watch me lose 3 awards in person.
No Mets were harmed in the writing of this story. Follow me on Twitter @readtheapple.